Welcome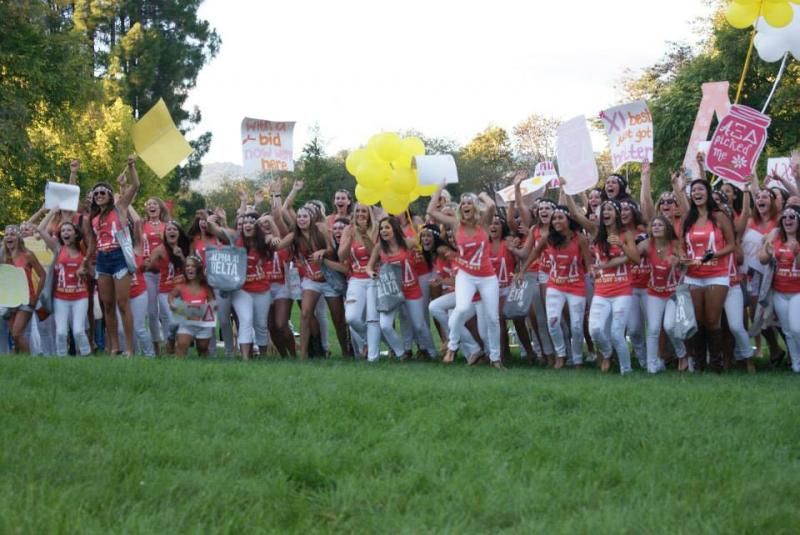 Friends, Family and Potential Sisters,
Welcome to our Alpha Xi Delta- Theta Beta chapter website! I appreciate you taking the time to find out more about our sisterhood and what makes our chapter so special. The Theta Beta chapter of Alpha Xi Delta was the first Panhellenic organization at Sonoma State and we have been here for over 20 years! Throughout our time at Sonoma State, Alpha Xi Delta has developed strong ties within the Sonoma State and Rohnert Park community. We love being able to create special bonds with all our Xi's and look forward to creating many more memories here at Sonoma State University.
Personally, Alpha Xi Delta has had a significant part in shaping me into the confident, independent woman I am today. I owe my best memories and greatest triumphs here at Sonoma State to the time I have spent in Alpha Xi Delta with my Sisters. Alpha Xi Delta means the world to me. It is the feeling of warm sand in-between your toes at the beach, ice cream on a hot summer day, the cool side of a pillow, and most importantly… Alpha Xi Delta is the feeling of coming home.
I encourage you to explore our website and other social media platforms to learn why our chapter of 147 beautiful women love Alpha Xi Delta and about all we have accomplished! Please feel free to contact us with any questions or information. Go Greek!

Xi love,

Katie Beermann
Chapter President